Drake Bloebaum - Guitar, Vocals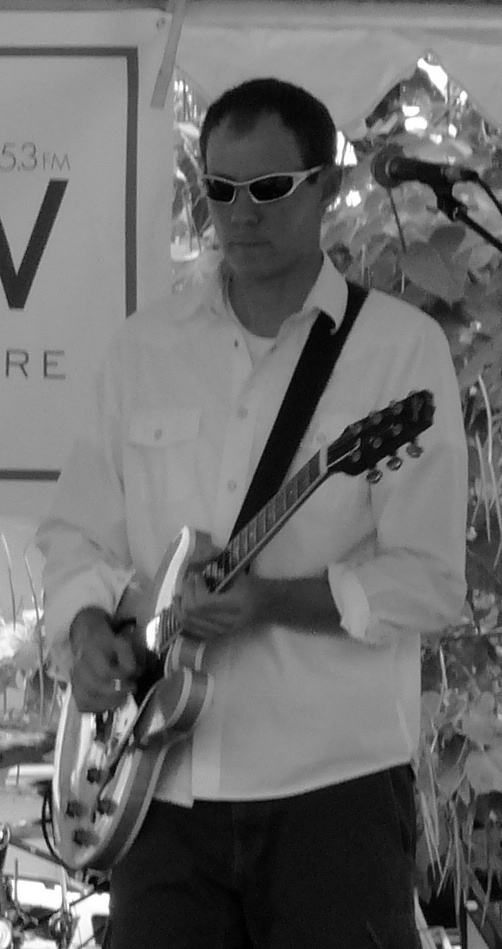 Drake Bloebaum has been singing and playing guitar for over a decade. His performance career started on the banks of the Middle Fork of the Salmon River in central Idaho where he worked as a river guide for 8 years. After retiring from the river life, Drake spent a year studying Jazz Performance at the University of Utah. Serenades under the stars gave way to concerts under the lights when Drake joined with Jeff Lachowski to form Lake Effect in 2002. The two guitarists came together to create a funk band based on contemporary and retro groove music. They have been bringing the funk to audiences across the west for 5 years now….

Drake's influences include: Charlie Hunter, Karl Denson, The Allman Brothers, and anyone who rips on the Hammond organ. Drake Plays a Heritage 535 through a Leslie Proline 860. To see Drake's pedal setup click here.

Jeff Lachowski - Guitar




Jeff Lachowski has been playing guitar for many a year. He accredits becoming a musician to a knee surgery which aided in bringing creativity to his playing. Jeff's musical influences cover a broad range, from blues to bluegrass, from JJ Cale to John Scofield, with a life soundtrack centering around good grooves. Jeffs musical prowess is diverse and relaxed. Giving lake effect that good vibe.
Aside from music, employment escapades have reflected his interests in the form of ski patrolling, river guiding, bartending, and his current role in sustainable water management. Jeff joined Drake Bloebaum to create Lake Effect in 2002. Originating with two acoustic guitars, Lake Effect has evolved into bigger and better. Give it a listen, hope you enjoy.

Jeff plays vintage Ibanez Artist guitars through a Mesa Dual Rectifier Tremoverb.
jeffro@lakeeffect-music.com

Steve Good - Bass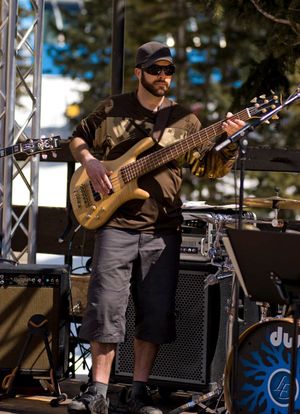 Native to the lands of the upper peninsula of Northern Michigan (U.P.), this midwestern transplant was beckoned by the call of the Wasatch Mountains over a decade ago. The bass is the language of this guy, and you can find him holding down a line whatever the occasion may be. After fifteen years of pleasure and plucking, the sounds of the low end are no stranger to this connoisseur of bottom end bliss. Steve admires the tones of Chris Wood, Charles Mingus, Bootsy Collins, and Chris Stillwell. Some influential bands include The New Mastersounds, The Bamboos, Karl Denson's Tiny Universe, James Brown, Orgone and Monophonics. You can find Steve anchoring a solid line in the rhythm section with the Lake Effect crew. Come out and get down!

Steve plays a Warwick Streamer Stage I NT or Fender American Deluxe Jazz through Mesa M-Pulse amplification.

David Kevitch - Drums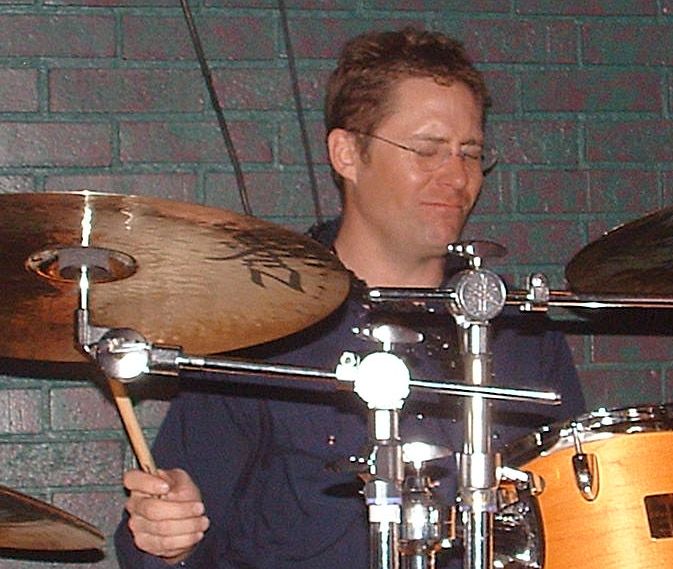 "Kevitch" hails as the only native Utahan in the band. We don't hold this against him as he enjoys the Utah lifestyle to its fullest—be it skiing powder, backpacking the canyon country, or biking the Wasatch. Though he likes to spend as much time as possible in the "white room" you may find he practically lives in "the pocket". This is largely due to Dave's early start on the drums at age seven. 36 years later hes still at it. David draws inspiration from drummers such as Stewart Copland, Jeff Sipe, Vinnie Colaiuta, Steve Gadd and of course Buddy Rich.

Kevitch Plays Sonor SQ2 and Yamaha Drumkits, DW MFG pedals, Zildijian, Sabian & Paiste cymbals.
kevitch@lakeeffect-music.com


David Todoroff - Tenor Saxophone and Vocals.




David hails from Buffalo New York where he began playing professional saxophone 20 years ago. David lived and played music in New York City and Los Angeles before settling in Salt Lake City six year ago. David writes professionally for Saxophone Journal and several other tennis and music publications. David is also one of Salt Lake's most sought after tennis teaching professionals and his book the "Tao of Tennis" is in its fourth printing. David's saxophone influences include Maceo Parker, Junior Walker, King Curtis and John Coltrane. A self-described funkaholic, David loves playing with the Lake Effect, because as he says; "If you want to dance with members of the opposite sex with out having to ask them to Then come to a Lake Effect show."